Download the Stratafy Mobile App & sign up using your building ID.
Checkout the Stratafy App Below
3 Step simple process to get access
Step 1: Download the Free mobile App
Step 2: Sign up using your Building ID
Step 3: Wait to be verified.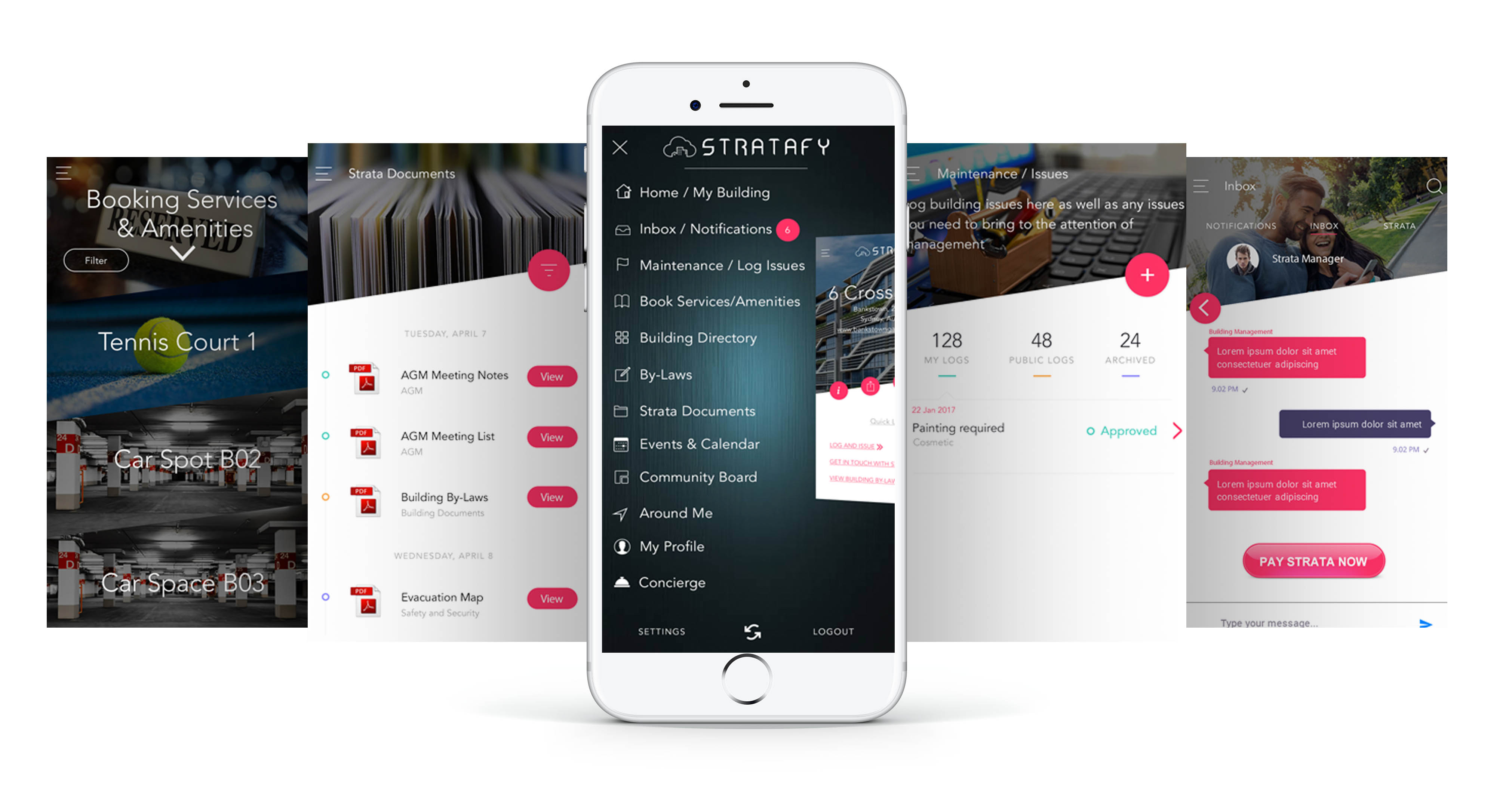 Log Maintenance Requests
Logging issues in the building common areas now can be logged & managed easier
Access your building community
Be part of your building community and engage with other residents.
Access to building documents
Access all relevant document to you as owners/ tenants and committee's.
Real-Time Notifications
All communication straight to your phone, so you know exactly whats going on.
Need Support ? We're here to help…