Stratafy shortlisted in 2018 Urban Developer Award as best new tech.
The Urban Developer is delighted to announce the finalists for our inaugural Awards.
The awards provide a platform for The Urban Developer to celebrate leadership and success in the industry, and showcase the people, programs, places and projects that are positively shaping our cities.
Thrilled with the quality and diversity that is included in our first shortlist. In total, they have over 100 finalists across 21 categories from Australia and New Zealand.
Stratafy has been honoured with being one of seven finalist in this years nomination and awards.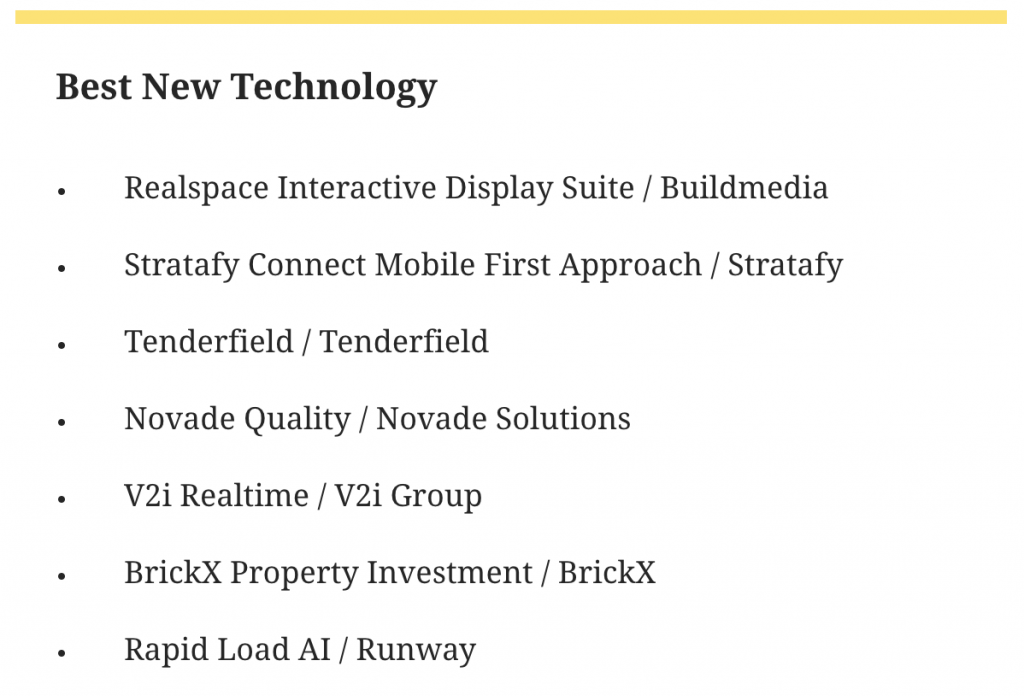 How Stratafy become a finalist?
Stratafy team looks to always push the boundaries in technology. This includes property managers and developers to provide end to end services the solve real problems.