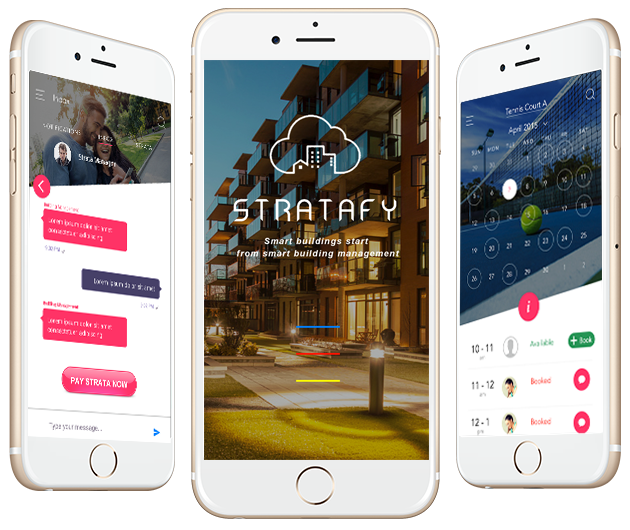 Meet Stratafy
You need a connection between the building and the people in and around it in order to make things just work seamlessly. We are that connection !
The days of paper notices, no transparency, no visibility and no engagement are gone.
Stratafy represents the future of buildings management with innovative and mobile first technology that brings together and experience for tenants, landlords, and strata/building managers to have a seamless building experience.
The Stratafy App ensure ticks all the boxes when it comes to managing your buildings from integrated messages, By-Law transparency through to live streaming of strata meetings.
A cost effective and affordable way to bring together all the data you need with an experience that really puts a Premium A-Grade effect on your building with innovative technology around smart building and machine to machine data communication through to secure transfer of documents and data.
A true smart building that can maximise operations, minimise cost, reduce risk and deliver true customer experience with mobile technology at the forefront driving smart building management
Features
A mobile first experience that delivers excellence from every tap. Stratafy is pushing boundaries with elegant design and intuitive features that deliver a fantastic user experience for tenants and strata managers



Screenshot
Take a sneak peak at a Premium A Grade your building management could deliver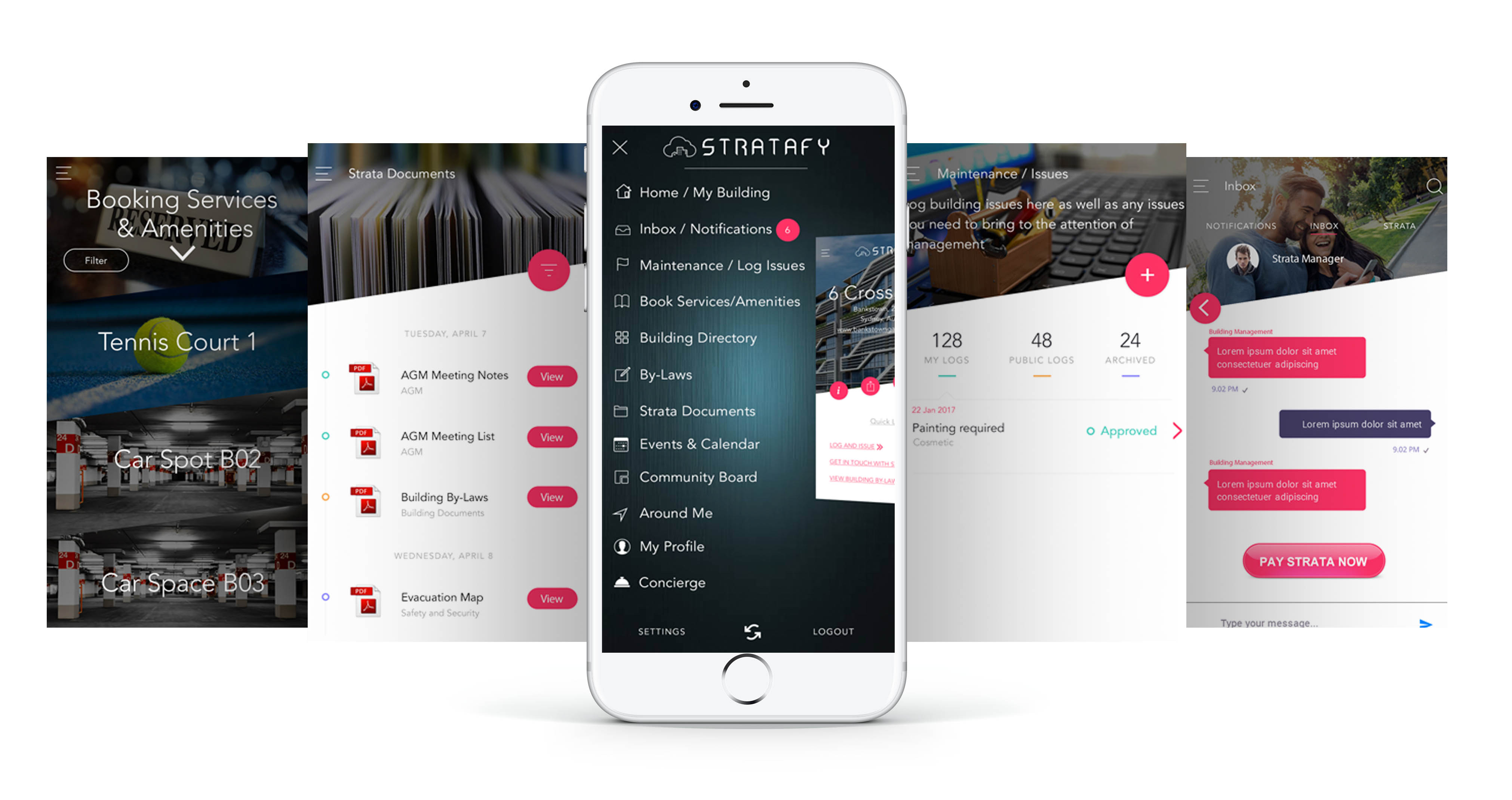 lifestyle@stratafyconnect.com